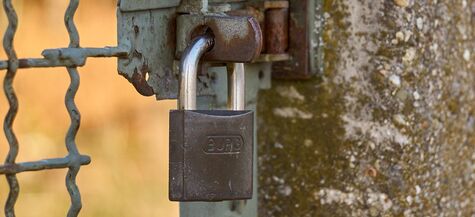 Here We Go Again
New Year, New Lockdown
Thursday, September 17, 2020
Israel is once again heading into a countrywide lockdown, which, as of now, is expected to last for the next three weeks. With the closure of the majority of the education system, parents are not only scrambling to figure out what to do about childcare, but also how to keep their refrigerators stocked when there's a houseful of kids who can't go further than 500 meters from home for so many days.

This time of year is always an expensive one, with holiday costs putting extra strain on an average Israeli family's budget. For the needy it's even more stressful, which is why Yad Eliezer's annual High Holiday campaign is critical-relieving anxiety for tens of thousands of people who would otherwise anticipate sitting down to a sparse table for every holiday meal.

But this year it's another story altogether. Israeli families are struggling especially hard, and the twofold combination of high unemployment and now this lockdown due to COVID 19 is weighing them down, increasing their pressure, making the next few weeks, which should be celebratory – unbearable.

There is still time to make a difference for these families. Donations to our programs such as our High Holiday Campaign, Food Boxes and Corona Relief Campaign will bring much needed relief to countless parents and children who just want to have a happy, normal holiday, despite these not-normal circumstances.